Latest Publictions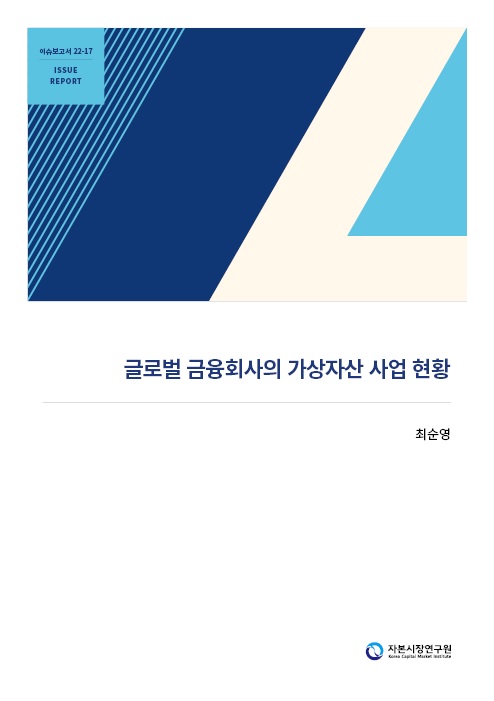 2022 Sep/13
Entry into the Crypto Assets Business by Global Financial Services Firms
Issue Papers 22-17
PDF
Summary

Global financial services firms are entering into the crypto assets business on multiple fronts. This stands in contrast to the previously negative stance held by these same firms regarding crypto assets. Part of this shift in attitude comes from regulatory changes enabling entry into the business of crypto assets, but more importantly, it is due to the growing demand for crypto assets investing by the core clients of global financial firms, that is high net worth and institutional investors.

Interest in crypto assets investing especially heightened in 2021 as prices of major crypto assets sky-rocketed. The market capitalization of crypto assets reached 3 trillion dollars in 2021, on par with the global alternative investments market, such as private equity and hedge funds. With growing demand by high net worth and institutional investors, entry into the crypto assets space became a necessity for global financial services firms in order to retain and expand their core client base. Many financial services firms are adding crypto assets as part of their main business, such as wealth management, asset management, trading and custody services. In addition, blockchain technology, which underpins crypto assets, is being adopted more and more by financial services firms to improve the efficiency of their financial infrastructure, such as payment and settlement systems.

Despite the broad entry into the crypto assets related business by financial services firms, the approach is still quite cautious as uncertainties surrounding the crypto assets market and related regulations are still high. In addition, the 'crypto winter', brought on by the Terra-Luna crisis in 2022, is likely to further slow the speed of crypto assets business of global financial firms, but not enough to reverse the momentum that has already been established. In the case of Korea, though a clear regulatory framework for crypto assets is still pending, local financial services firms are showing great interest and already entering into some related areas of business, particularly crypto assets custody services. In addition, Korean financial services firms are actively entering into partnerships and joint ventures with fintechs specializing in crypto assets and blockchain technology. Although the crypto assets market is in the early stages of development, the environment is changing rapidly. Korea's financial services firms need to closely monitor the market development and develop appropriate business strategies for crypto assets.