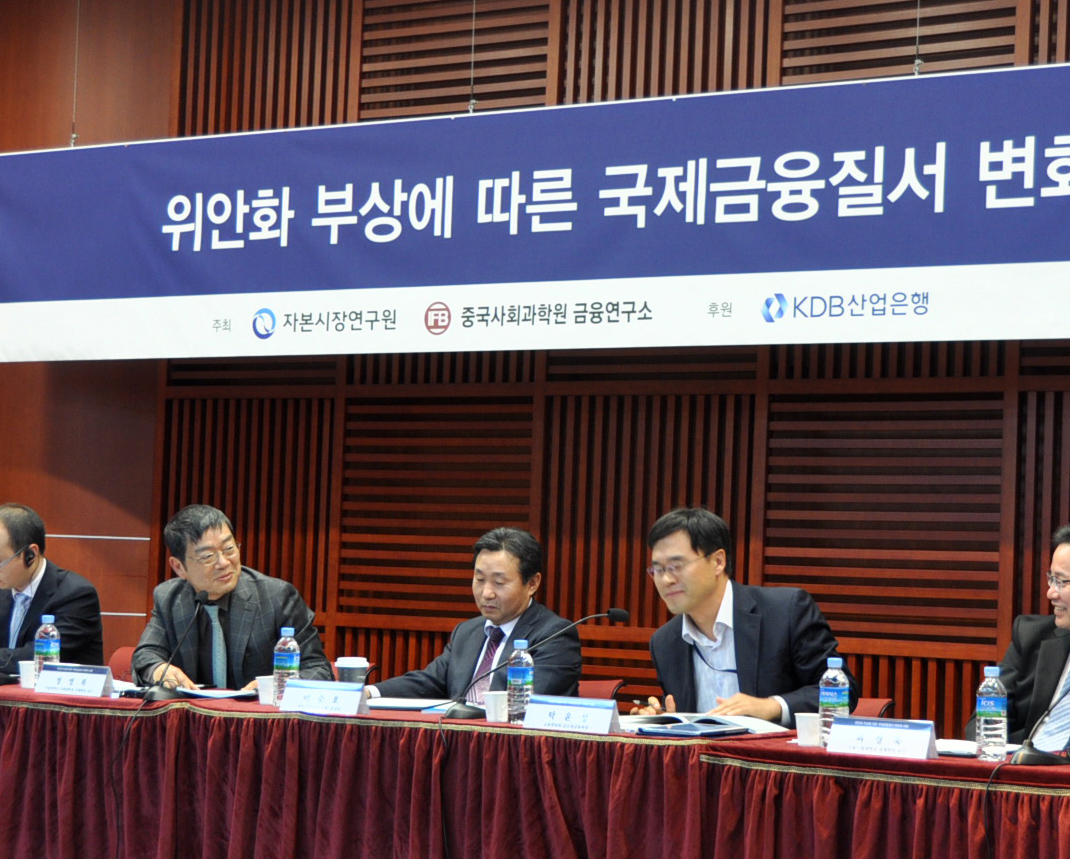 The Rise of Renminbi : A New Global Financial Order and Korea's Response
Bulls Hall, 3F, KOFIA Building
Having risen to the world's second largest economy, China is taking strides in aim to grow its financial power by internationalizing the Renminbi. For this, China has ramped up its policy support for increasing the use of the Renminbi in trade settlement and opening the domestic capital markets. In tandem with China's drive, Korea and neighboring countries have exerted utmost efforts to build and facilitate an offshore Renminbi center.
At this juncture, Korea Capital Market Institute (KCMI) and the Institute of Finance and Banking at the Chinese Academy of Social Sciences (CASS) will host a joint seminar titled "The Rise of Renminbi : A New Global Financial Order and Korea's Response". At this seminar, CASS will focus on China's key policy measures and challenges for Renminbi internationalization, while KCMI experts will touch upon the outlook on Renminbi internationalization, resultant changes in the global financial order, and Korea's responses. Not only policy makers, but also leading experts in this area will come together for multi-faceted, in-depth discussions.
It is hoped that this seminar will lay the foundation to further develop Korea's capital markets and financial investment industry amid ongoing changes in the global financial order and Renminbi internationalization.