Latest Publictions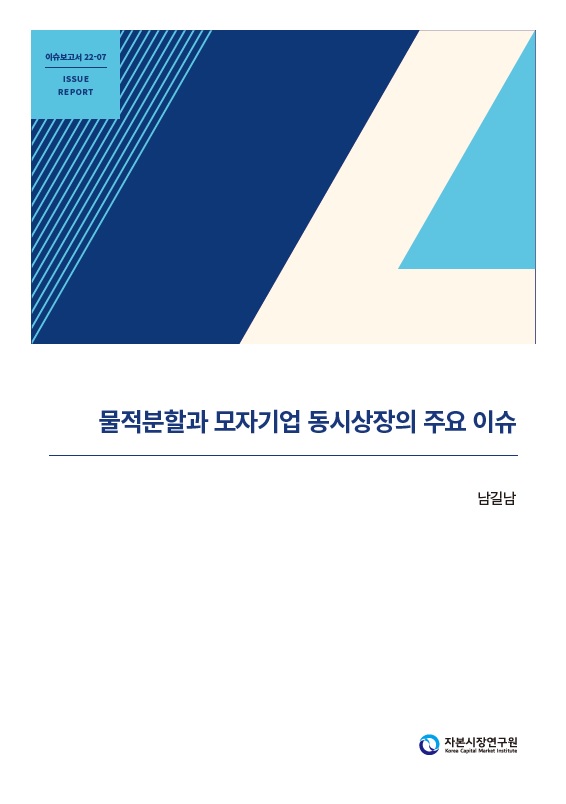 2022 Jun/02
Key Issues of Split-Off and Chain Listing
Issue Papers 22-07
PDF
Summary

Recently, split-offs and IPOs after split-off of listed companies have sparked social controversy. But discussions regarding the issue are limited to a few large companies. This article conducts an empirical analysis of disclosures of 377 split-offs and 157 chain listings for the past 12 years from 2010 to 2021. The analysis result indicates that a growing number of split-offs have been conducted for various purposes including controlling shareholders' pursuit of interests, investment attraction, sell-off and restructuring, which makes aspects of split-offs more complicated. A split-off disclosure is recognized as a negative signal in the KOSPI market for the short term. However, enterprise value of the split-off company, measured by the market to book ratio of equity capital, has improved significantly in the medium and long term and shown an upward trend compared to the average enterprise value in the same business category. Considering this, it is hard to say that split-offs would take a toll on enterprise value.

On the other hand, there are only 17 IPOs after split-off between 2010 and 2021, which makes it difficult to conduct an empirical analysis. Notwithstanding, chain listings involving a parent company and its subsidiary including IPOs after split-off account for 20% of newly listed companies every year. Subsidiaries that go public after split-off have lower enterprise value, compared to other newly listed companies and parent companies already listed on the stock exchange tend to experience a significant decline in enterprise value. Accordingly, IPOs after split-off and chain listings could have a negative impact on enterprise value.

Although it is hard to find any regulation on split-offs and IPOs after split-off in major economies, Southeast Asian countries regulate chain listings by applying listing requirements. When examining empirical analysis results and overseas cases regarding split-offs, it is necessary to apply regulatory measures for protecting minority shareholders specified in the recent revision to corporate governance reports not only to large companies but also to other listed companies. With respect to chain listings including an IPO after split-off, regulatory measures such as improving corporate governance or imposing stricter listing requirements should be put in place to boost enterprise value of listed companies.