Latest Publictions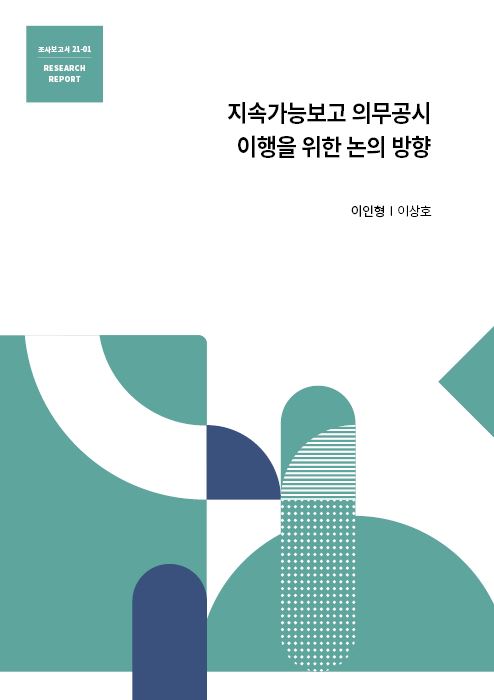 2021 Dec/22
Discussion on Implementation of Mandatory Corporate Sustainability Reporting
Survey Papers 21-01
PDF
Summary

Listed companies that meet specific size criteria are obliged to disclose sustainability-related information, starting from 2025. This paper aims to provide a conceptual framework for discussing how the sustainability reporting is to be disclosed while at the same time introduce the current international discussions that are led by both the EU and the IFRS Foundation.

Sustainability reporting differs from traditional financial reporting in several key ways: For example, it has to deal explicitly with externalities firms cause and how they are incorporated back into the firm value over the short, medium and long-term period. In doing so, faced with a multitude of stakeholders, a firm also has to decide in a strategic manner which of those externalities are of material importance, setting priorities and action plans that can mitigate potential risks or enhance adaptability. This introduces a forward-looking and dynamic dimension to the decision-making process, which must be conveyed to the stakeholders through the sustainability disclosure.

The experience of the EU – three years of mandatory Non-Financial Reporting Directive (NFRD) - is introduced through the analysis of the progress assessment report and the proposed Corporate Sustainability Reporting Directive (CSRD). The proposed framework by the European Financial Reporting Advisory Group (EFRAG), with adherence to their principles, suggests three layers of reporting to promote comparability and relevance while covering three topics in the area of strategy, governance, and targets.

The newly created International Sustainability Standards Board (ISSB) under the IFRS Foundation is expected to review the prototype on the sustainability-related financial information disclosure standard suggested by the Technical Readiness Working Group (TRWG). The prototype aims to provide financial information related to sustainability issues faced by a firm, thereby making a distinction with the EFRAG framework, which upholds the double-materiality principle.

The international baseline framework for sustainability disclosure standard that the ISSB promotes is expected to be the basic anchoring framework that integrates financial information related to sustainability issues with the traditional financial statement. EU, which is the most significant economic block that adheres to the IFRS standard for its financial reporting, is expected to adopt the ISSB baseline framework. They share the Task Force on Climate-related Financial Disclosure (TCFD) and the Sustainability Accounting Standard Board (SASB) framework, and the principles applied are more or less the same as each other. However, the EU is likely to add additional standards that reflect their political agenda and ideology, which is already implemented through legislative acts such as EU Taxonomy and Sustainable Finance Disclosure Regulation (SFDR).

Implications of adopting the international baseline for domestic purposes are provided in the last chapter for domestic policy discussion and implementation.